Thanks to the Natural Mustard extract and L-ornithine amino acid in its content, it helps
Lip lines look more prominent,
Lips look fuller,
Lips look smoother.
Thanks to the 24 Karat Gold pieces in its content, it supports the smooth and radiant look of the lips.
About Lips
WHY FULL LIPS?
The lips are different from the structure of the skin that makes up the face. Having beautiful and full lips, which is one of the most important complementary elements in facial beauty, is very important in terms of completing the integrity of the face.
DIFFERENCE OF LIP SKIN FROM NORMAL SKIN
The structure of the lip skin consists of 3 layers just like the structure of the normal skin.
Unlike normal skin, the stratum cornoum layer (SK) is very thin.
There are no sweat glands.
There are no hair follicles on the lips. They have same properties with the palms and soles.
There are no melanin pigments. This ensures that the lips do not tan. Therefore, it has a poor skin barrier function and a low moisture holding capacity.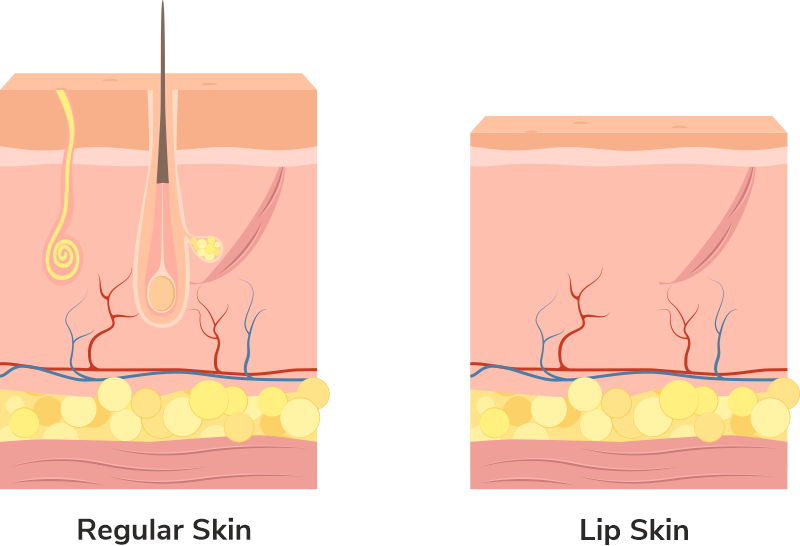 Active Substances Contained in Too Be Lip Volumizer
L-ORNITHINE AMINO ACIDE
It is a natural amino acid encapsulated in the lonosome and obtained from the plants through biotechnology. Thus, it penetrates completely through the skin and reaches the targeted area in the lowest layer, nourishing the adipose tissue[A1] , and making the lip contours look more prominent along with a fuller appearance.
LONOSOME TECHNOLOGY
Lonosome: It is the new form of distribution system. It consists of a double layer of phospholipid and a protective polysaccharide coating.
Active substances with a more polar molecular structure cannot penetrate through the epithelial tissue of the lip skin and then to the lowest layer, and they stay on the skin and cannot reach the target area.
It is an everlasting distribution system.
It is an absolute penetration. It assures active ingredient's access to targeted area.
It is highly effective.
NATURAL MUSTARD EXTRACT
Reduces the appearance of fine lines on the lips.
Makes lips look full and smooth.
24 CARAT GOLD
Due to its skin purifying, stimulating and regenerating, anti-radical scavenger properties, which have been described in more detail above, it provides the skin with a tighter, fresh, youthful, smooth and radiant appearance.
HOW TO USE TOO BE LIP VOLUMIZER?
To obtain the greatest benefit, it should be applied at least twice a day, in the morning and during the daytime.
It is applied on clean and dry lips, including the lip line.
It provides a feeling of coolness and relievement.